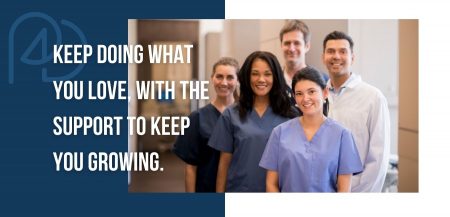 From our formularies for the best in supply pricing to IT support and protection, our team offers you the backing you need so you can focus on what you love, dentistry.
Our goal isn't to just help with operational support, we want to give you the tools and resources so you can make more money by working smarter and not harder.
Keep caring for patients the way you want, and as a partner, we will provide you with a team of dedicated professionals to help with the ins and outs of the financials of your practice.
We focus on the business – You focus on being the very best Dentist
We partner with dentists to provide them with the best management services to allow them to be the best clinician. Through our experience in business, we also help clinicians maximize their wealth creation for retirement.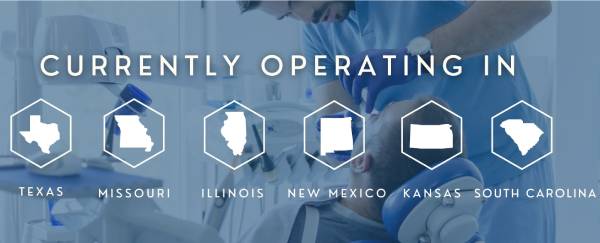 Ready to Maximize Your Return on Investment?
Videos from our President, Keith Miller
we ensure a well-developed strategy to help each and every client achieve maximum value for their career opportunities.
How We Support Dentists Like You
Testimonials from our Partners
"I have seen all aspects of the "Practice of Dentistry" as well as the "Business of Dentistry" in my forty year career. I have owned practices, bought and sold them, merged them, managed and led them. I now have the opportunity to complete my life in dentistry by being a part of the P4D team. The practice I had recently been associating with was purchased by P4D in January of 2019. With their ownership, management and resources we have had the reins taken off of our office and off of us as doctors. Our practice has always emphasized quality dentistry to our patients but now the quality of management resources available with P4D matches our services to our community. We have been able to flourish beyond our past accomplishments. They have streamlined our operations and simplified decision making from the top down and the bottom up. We are very grateful to everyone at P4D for what they have done for us. This will truly be a very "Servant Oriented" relationship for all of us that will benefit the members of our community which we serve."

"Being a P4D dentist is great! I can focus on what is important to me, providing the highest quality dental care for my patients. P4D works behind the scenes providing the office backbone, HR support, continuing education, and systems to run smoothly. They are working with the most current equipment and supplies and are able to focus on what matters most -diagnosing and providing excellent dental care for our patients!"

"Choosing to transition your practice is one of the biggest decisions most doctors will make and I could not be more pleased with my choice of Partnerships for Dentists for my practice. Their team has the expertise, care, and vision to allow the perfect transition tailored to meet your needs. I looked at several companies before choosing Partnerships for Dentists and from the first time we met they showed me how they were there to serve my practice and my patients in the way that I had always dreamed. They have exemplified what it means to practice servant leadership and they will do the same for you."

"Selling my practice to P4D and Dr. Ramirez has been an excellent decision. I have 6 more years until retirement and I LOVE working as a dentist 10 days per month with NONE of the headaches of managing the practice. P4D, Andy and Keith treated me well as the practice seller, and they have treated me well as an employee also."

"Earlier this year, our team at Heritage Dental abruptly and surprisingly discovered we were about to undergo some major changes. We had been acquired by P4D. As expected, I was overtaken by the fear of the unknown. Thus far, the transition has been so much smoother than I have ever anticipated. Fortunately, our practice had very successful systems already in place, but the knowledge and guidance provided Dr. Kerbel and Pam Draper have not only enhanced these systems but have taken them to next level. Unlike other organizations, the priority for P4D is providing quality care with the dentist keeping clinical autonomy. This is a Win-Win for all involved but most of all for our patients. We are now using high quality products and top- notch dental labs that make our job so much easier and much more efficient. Having practiced dentistry for over 22 years, I can honestly say that this is the happiest I have been for many years. I am proud to say I am part of the P4D team!!"

"Partnering with P4D makes dentistry more enjoyable. They run the daily management of the business that is crucial for the success of a dental practice which allows me to be focused on patient care. Together as partners, we are able to make the practice thrive in all aspects."