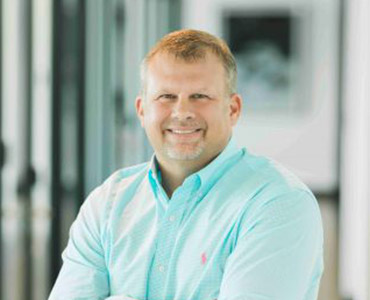 Keith Miller
President and Chief Operating Officer
Keith Miller serves as President and Chief Operating Officer for Partnerships for Dentists, leading the organization's growth and all DSO operations. Mr. Miller has over 28 years of experience, a seasoned executive that has been successful leading high-growth platforms in both the retail and retail healthcare sectors. He fosters a servant leadership culture and has built high-performing teams wherever he has been.
Prior to P4D,  Mr. Miller led Legacy ER and Urgent Care as President of that DFW-based start-up healthcare business. He tripled the size of the organization in his first year through strategic acquisitions and implemented the platform and programs that allow the group to continue growth as a regional and national presence.
Mr. Miller spent 13 years as a principal leader in the growth of Dental One Partners (a top ten national Dental Services Organization). Starting with Dental One in 2002 when the DSO supported a small number of practices, Mr. Miller served as EVP and Chief Operating Officer as the company grew to north of 150 locations in 14 states during his tenure.
He led many of the company's key functional departments: operations, real-estate, construction, acquisitions, human resources, training, marketing and revenue recovery. Mr. Miller has a deep knowledge and understanding of the DSO space and is very excited to employ a revolutionary dentist friendly model with Partnerships for Dentists.
Mr. Miller holds a Bachelors in Business Administration with a Marketing major from Ohio University.